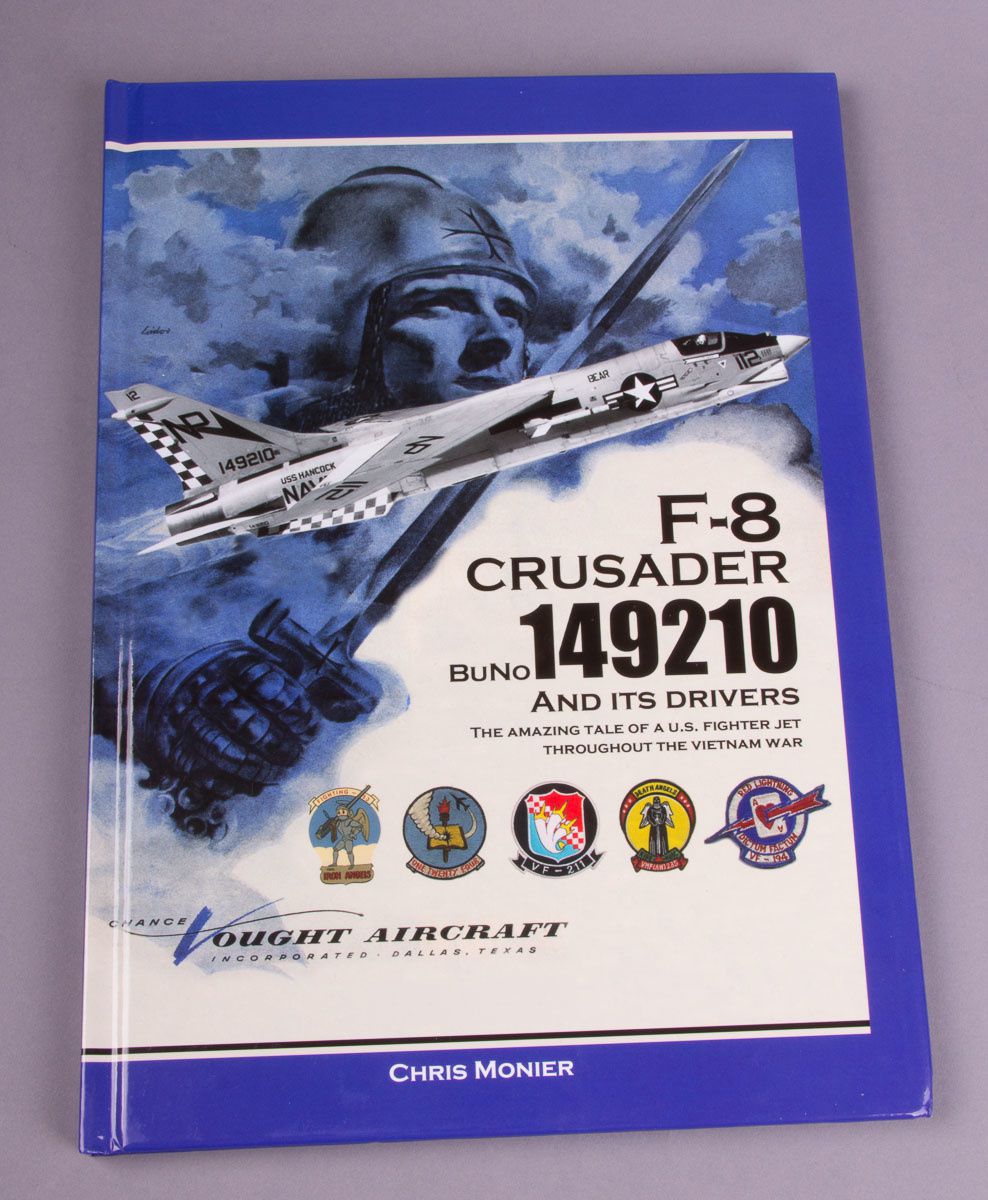 Our friend Chris Monier has done an incredible work with his book "F-8 Crusader BuNo 149210". Chris acquired a Crusader cockpit some years ago, and during restoration he was able to document the aircraft story and trace back the pilots who flew it in Vietnam. They have provided superb, never seen before photos from their Crusader days, and some of their flight gear is pictured too!
This book documents the long research work performed by Chris, and tells many war stories shared by different pilots in the same cockpit. Anyone with an interest in the Vietnam War and/or military aviation should own this book!
It is available directly from Chris for €27.50 (including shipping to France, overseas is extra). Chris can be reached at:
Here are some random pages for your viewing pleasure. There is a total of 132 color pages!