This jungle jacket was acquired too late to be included in the Security Police chapter of Volume 1, so this blog seems to be the perfect place to share it. It is the last variation of this uniform, made of rip-stop poplin, with a simpler, cost-effective design doing away with the refinements of the previous versions (epaulets, waist tabs, neck buckle, V-shaped cuff pieces). The sleeves on this example were shortened by its previous owner so they could be rolled up more easily.
This jacket was worn by Airman 1st Class Kasper, while serving with the 632nd Security Police Squadron at Binh Thuy Air Base. The base was built in the hostile swamps of the Mekong Delta in 1964 by RMK, a civilian contractor. Vietnamese Air Force (VNAF) units started using the base in December 1964, followed by the USAF 22nd Tactical Air Support Squadron (TASS) in May 1965. The 6255th Combat Support Group was activated as the host unit of the base in July 1965; it was redesignated 632nd Combat Support Group in April 1966. The 632nd Air Police Squadron was activated at that time, and redesignated 632nd Security Police Squadron in May 1967.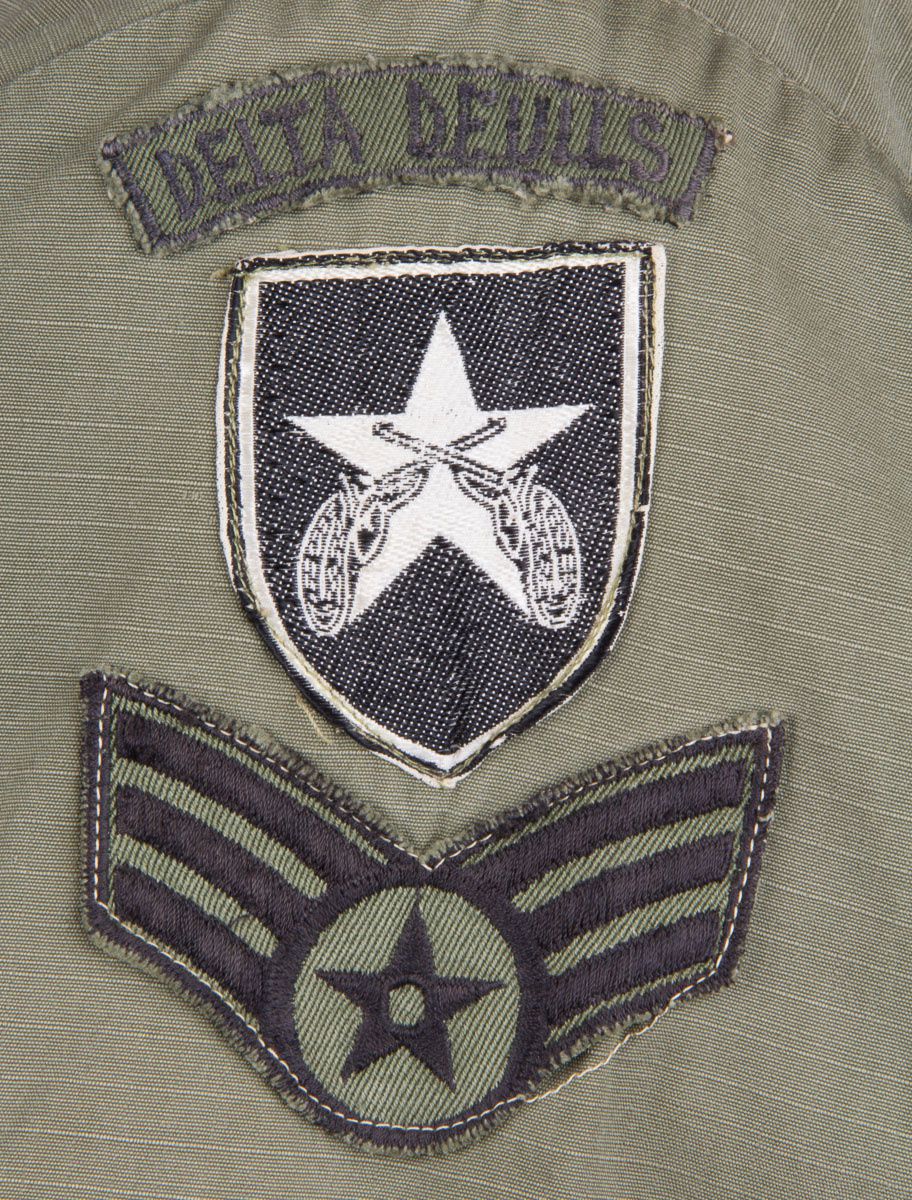 The black and white silk embroidered patch (a construction often referred to as "bevo", because of similar patches produced in Germany during World War Two) was worn by the South Vietnamese Military Police. USAF Security Police units stationed in Vietnam adopted it in order to be easily identified by Vietnamese nationals. The "Delta Devils" tab refers to Delta Flight of the 632nd SPS.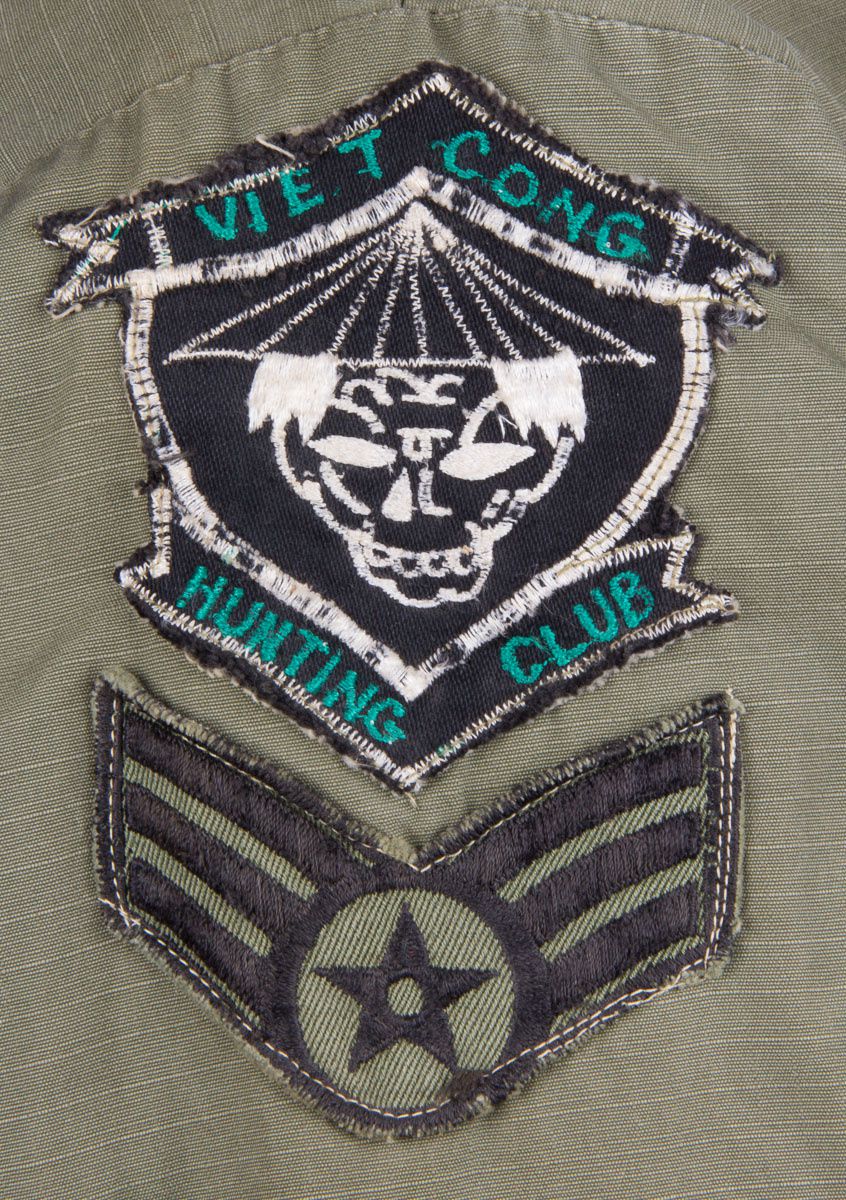 The "Vietcong Hunting Club" patch was a popular design during the war, although its wear was mostly prohibited by military authorities. It is quite surprising to find one on a security policeman jacket!
The 632nd SPS was in charge of the protection of the base, in a difficult area known for harboring strong concentrations of Vietcong elements. Binh Thuy was attacked on 13 February 1968, as part of the Têt Offensive. The 632nd SPS drove off the enemy force. The squadron was inactivated in 1970, with the last USAF personnel departing circa 1972, leaving only VNAF units to run the facility. The last South Vietnamese combat missions of the war were flown from Binh Thuy on the morning of 30 April 1975. Afterwards the VNAF simply ceased to exist, and most pilots elected to fly to U-Tapao in Thailand before North Vietnamese troops occupied the base.