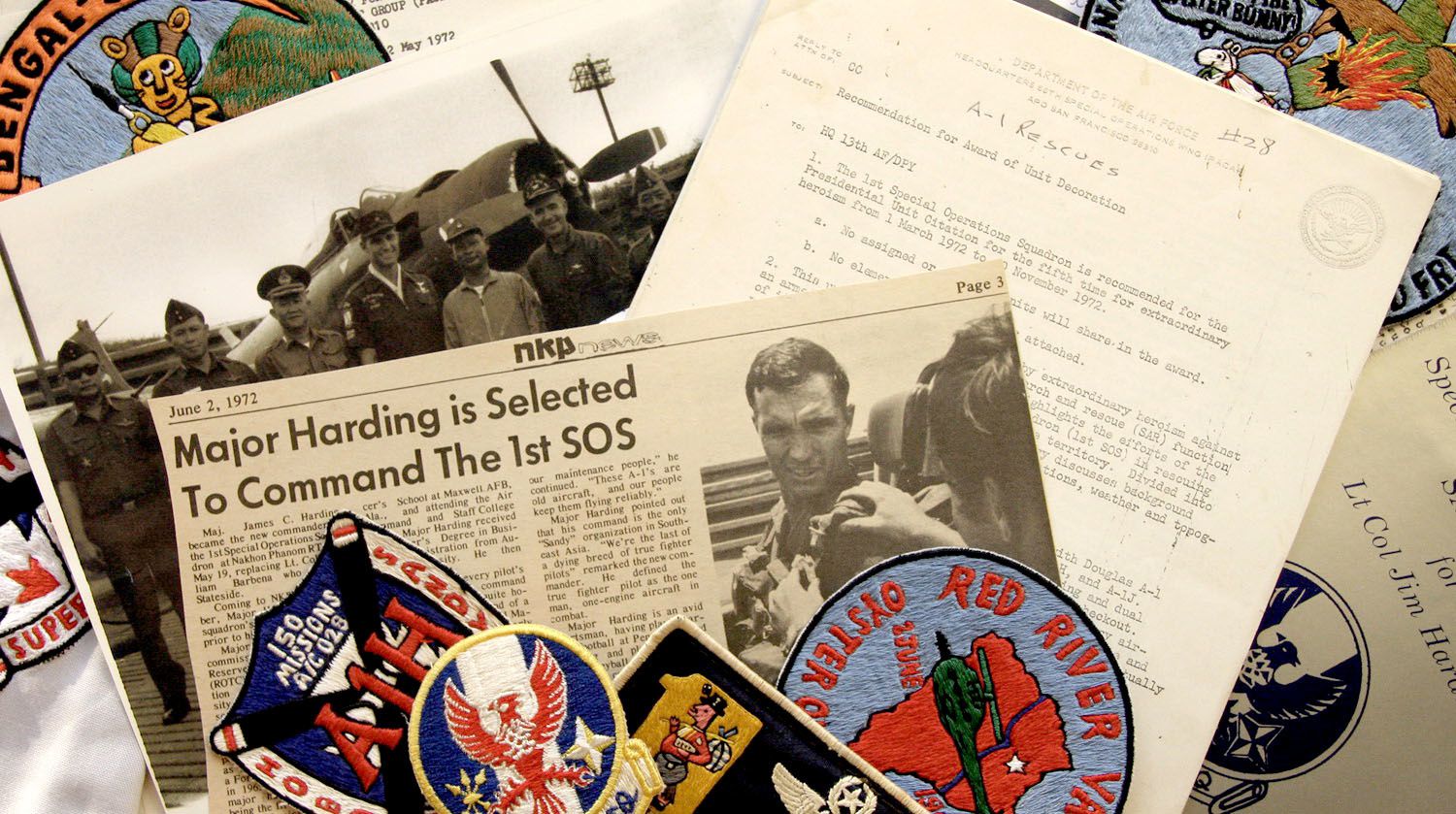 Back in July 2009, I was very glad to buy a pair of K-2B coveralls that had belonged to Col. James C. Harding. The suit meant (and still means) a lot to me. Jim Harding is one of the most decorated U.S. military personnel of all time and his involvement in the Vietnam War is truly incredible. He served in units that are especially interesting to me, first as Air Liaison Officer/Forward Air Controller flying in the O-1 Bird Dog and later assigned to the 1st SOS, in the A-1 Skyraider.
However, beyond the "item" itself, are two persons, Jim himself, of course, and his very nice wife Barbara. I was lucky enough to get some other items that belonged to Jim when he served in Vietnam, and I told Barbara about the "Yankee Air Pirates" project. Both were very enthusiastic and spent a lot of time answering questions about Jim's assignments. With Olivier, we wanted to thank them for their support during the last years and for the items they shared with us recently.
We are still working on the photos and scans of the numerous memorabilia, including unbelievable Search and Rescue patches and personal photos that will be included in the Air Commando / Special Operations section of the second volume of Yankee Air Pirates. Again, thank you very much for your support!