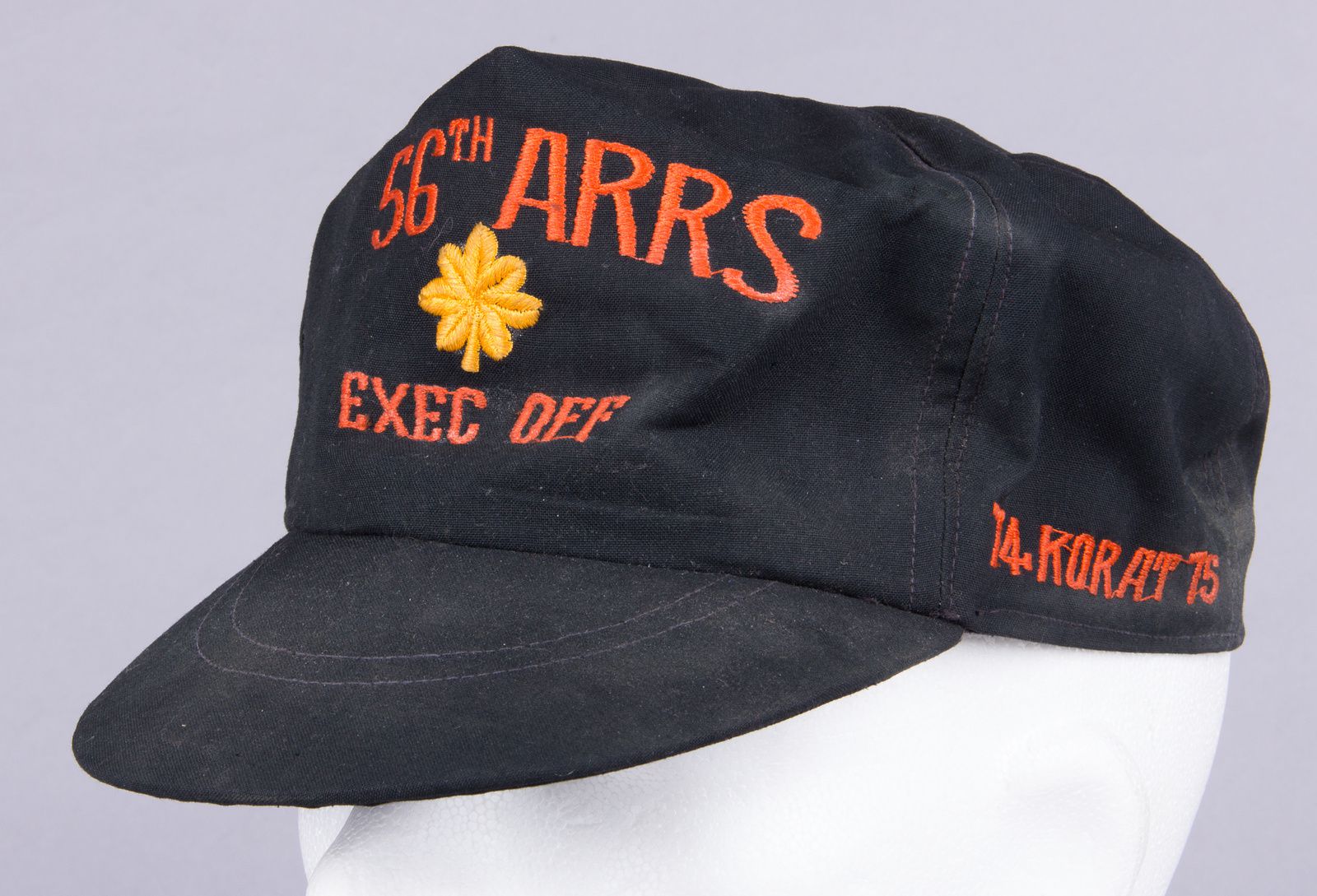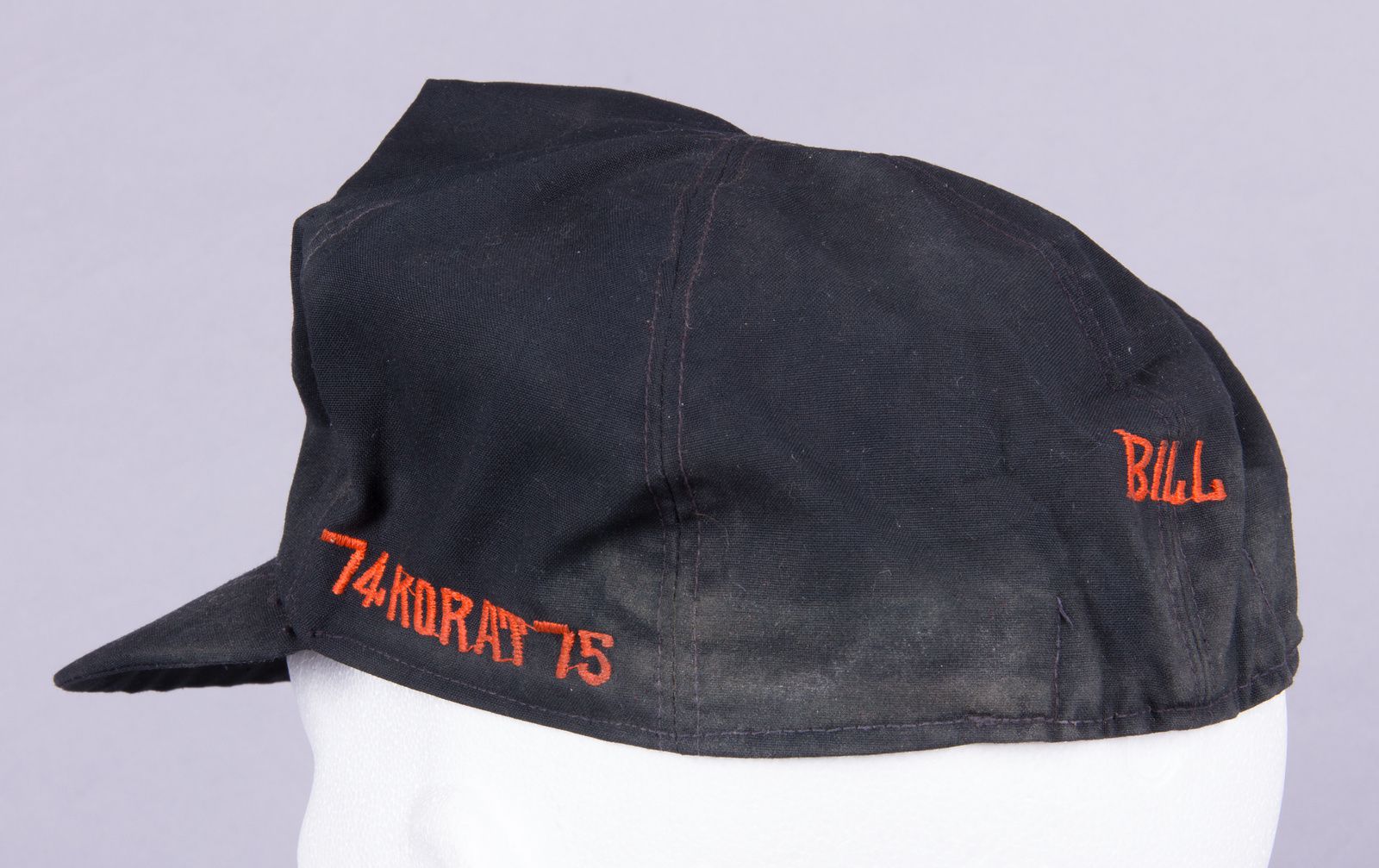 Maj. Michael was the Executive Officer of the squadron. The dusty local made cap had been packed with the uniform in a duffle bag since 1975.
Here is yet another selection of items that arrived unfortunately too late for the first volume of Yankee Air Pirates and the Aerospace Rescue and Recovery Squadron section.
The grouping originally belonged to Lt. Col. William W. Michael, a USAF officer with a long history within the rescue community.
After a couple of years spent within Troop Carrier Squadrons, he was assigned in 1963 as Navigator to the 33rd Air Rescue Squadron (MATS). During the next months he would fly the HU-16 and between 27 October and 14 November 1964, he participated in 42 out-of-country combat missions, most of them under enemy threat. In 1965, he returned to the United States and was assigned to ARRS stateside headquarters at Orlando AFB. In 1968, the Air Base was turned to the U.S. Navy and ARRS HQ was subsequently relocated to Scott AFB. During those years, Michael contributed to the establishment of a helicopter and fixed wing school at the 48th ARRS. By 1970, then Major Michael was Wing Chief of Operations Training and Wing Executive officer, 41st ARRW at Hickam AFB where aircrews were prepared for deployment in Southeast Asia. Although based stateside, he flew two combat missions in the HC-130 in April 1971 (aerial refueling of HH-53 helicopters). After attending Air Command and Staff College in 1973, Maj. Michael was sent to Korat where he flew the HC-130P. Although the war was over, the evacuation of Phnom Penh kept the squadron busy by April 1975 and Maj. Michael acted that day as airborne controller for task force Eagle Pull. He repeated the task during six medical evacuations afterwards. His last involvement in the war was on 15 May 1975 while he participated in aerial flight as HP-130P Navigator near Koh Tang Island during the recovery of the SS Mayaguez and crew. Lt. Col. Michael retired in 1987.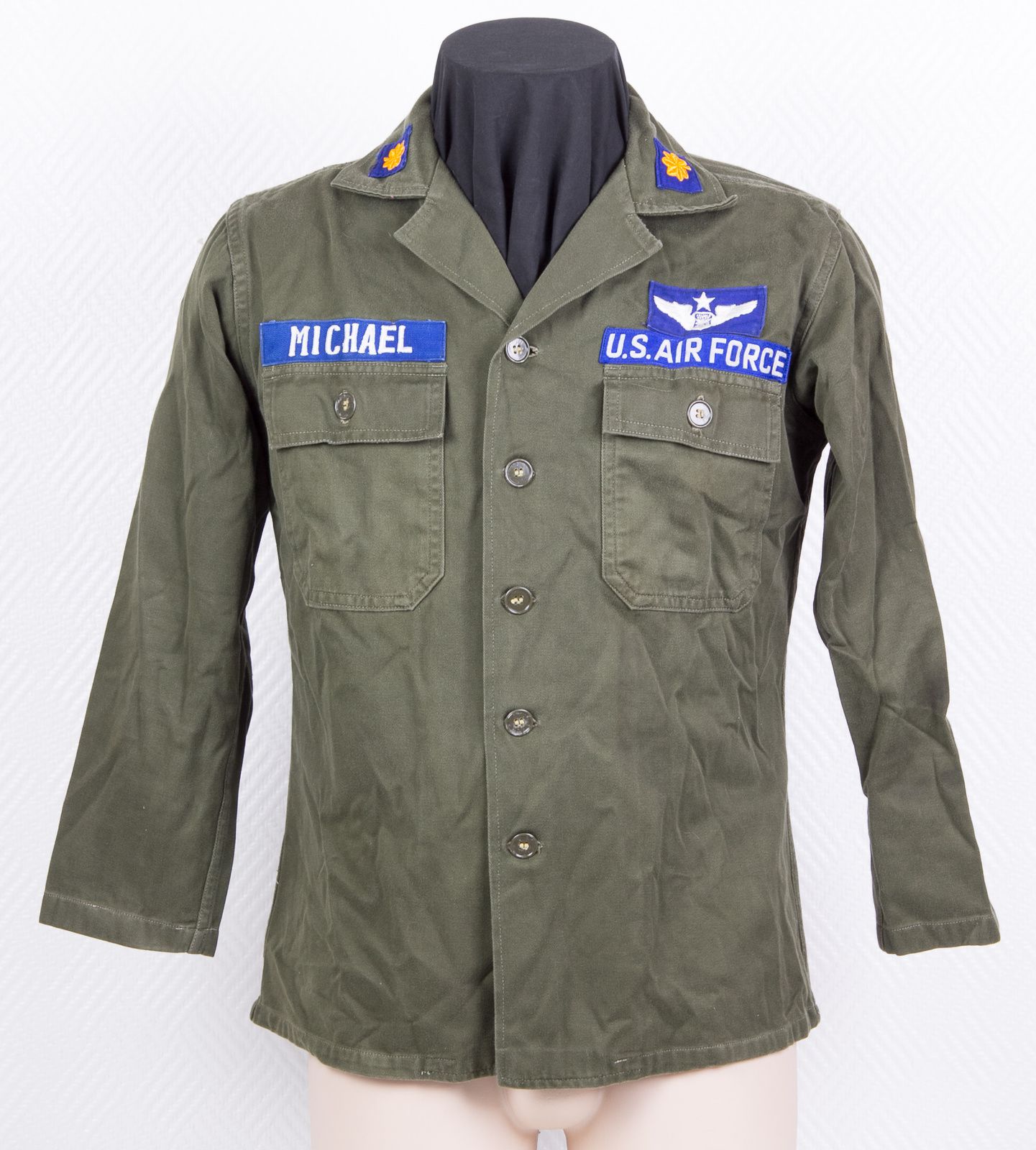 The grouping is a snapshot of what Maj. Michael wore while based at Korat RTAFB in 1975. The OG 107 utility uniform is surprisingly the outdated 1st model, easily identified with the rectangular flaps of the breast pockets. Full color patches are worn, including name and U.S. Air Force tapes, wings and ranks. Trousers and leather boots (not shown) also came with the grouping.