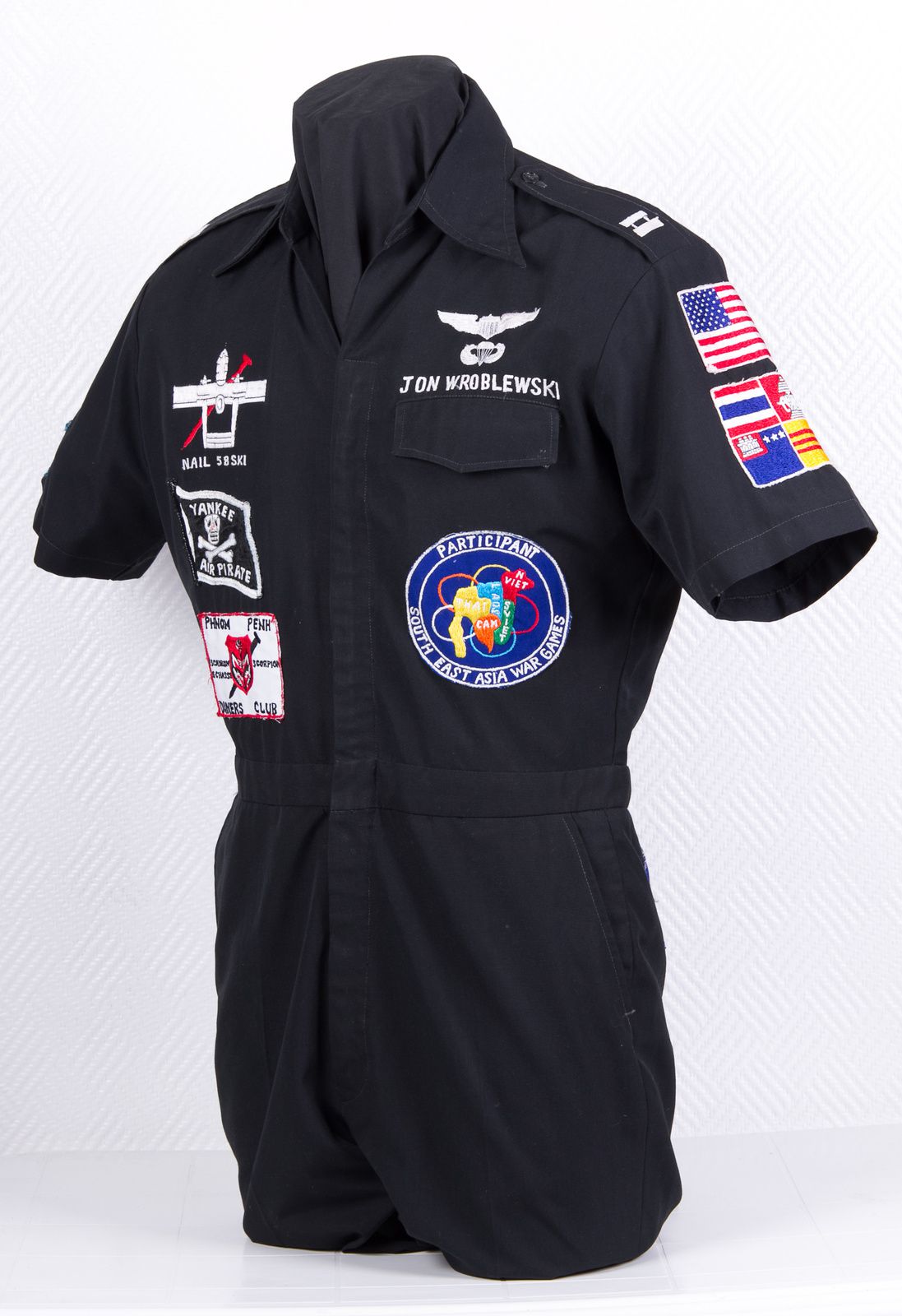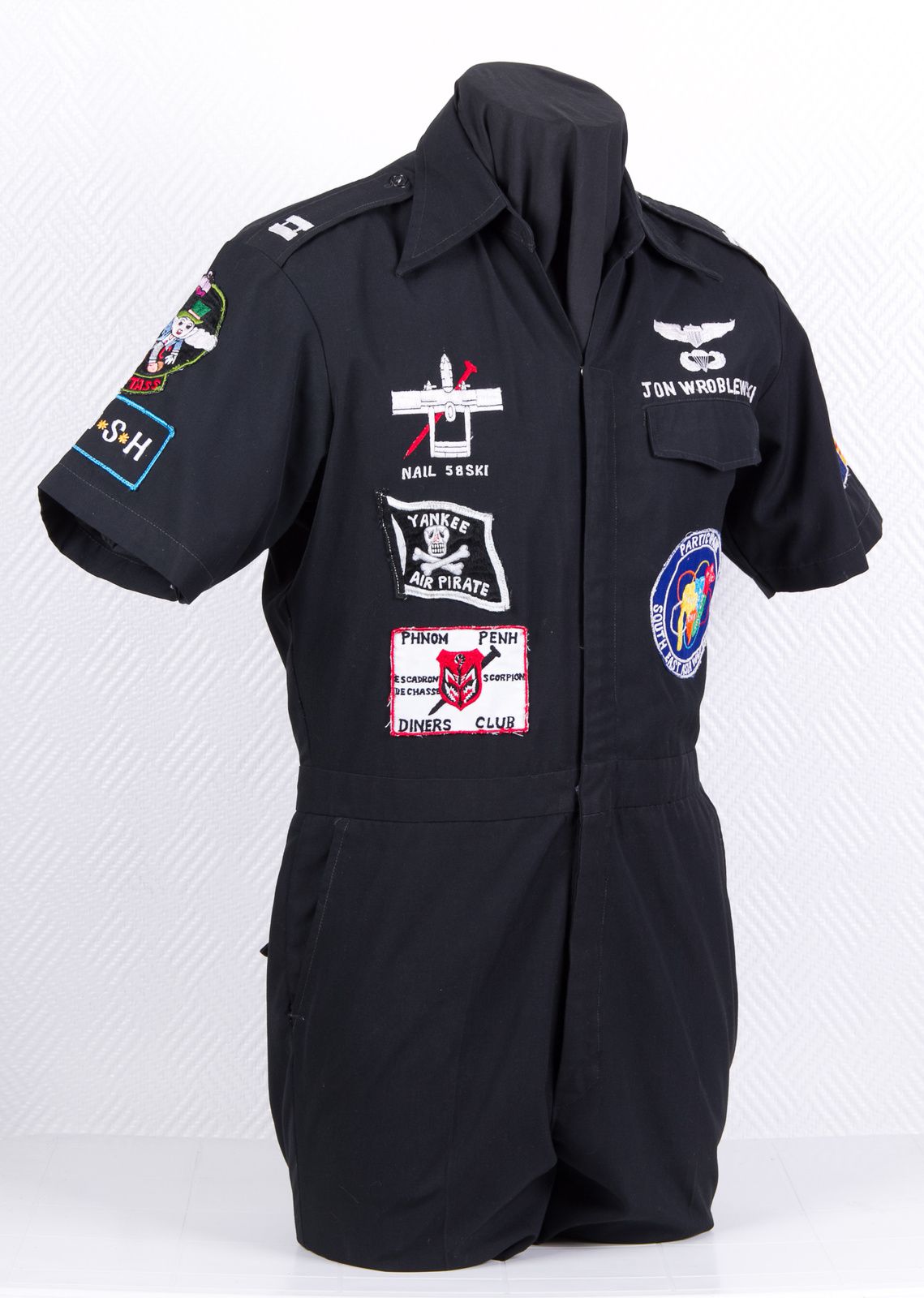 This new acquisition is echoing the party suit detailed on pages 84/85 of the first volume. Based at Nakhon Phanom under the 56th SOW, the 23rd TASS Nail FACs were flying missions over the Ho Chi Minh Trail and Cambodia during the 1972/73 period. By December 1972, Wroblewski had successfully completed a 10-week OV-10 training course and joined NKP mid-January 1973. There he would spend 10 months as a pilot. As part of his assignment, Capt. Wroblewski performed Pave Nail sorties during which his navigator would designate the target with a beam to enable the delivery of laser-guided weapons.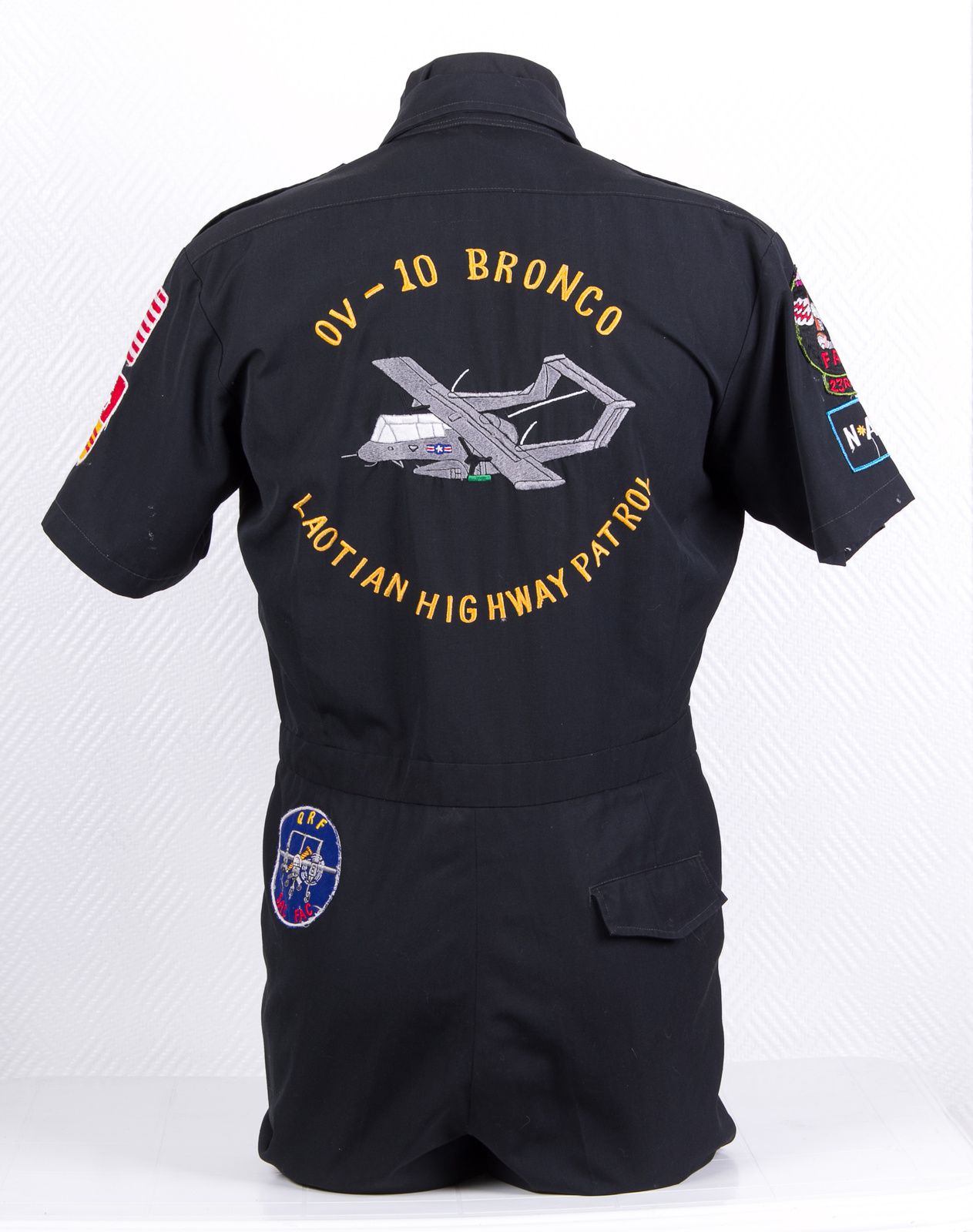 The green part visible on the embroidery represents the Pave Nail system, housed in an external pod itself located underneath the backseater's position.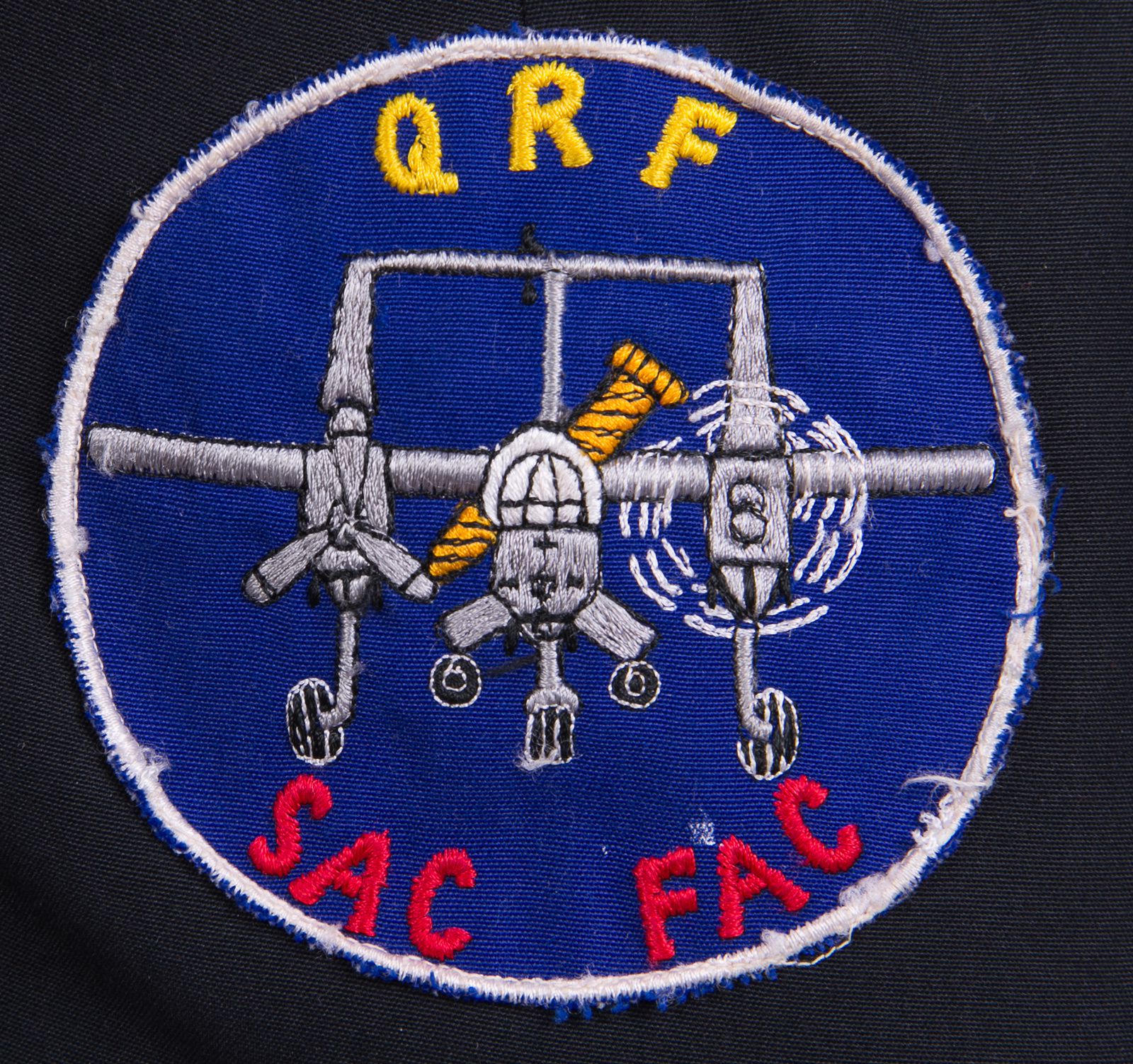 The 23rd TASS QRF patch is a mystery. QRF could stand for "Quick Return Flight," hence the motionless propeller as after a technical problem. Yet it might also be "Quick Reaction Flight," with one engine running on alert, waiting to get the word to crank up. As for the SAC FAC, it could refer to B52 BDA missions performed by the FACs or to a former tanker/bomber pilot converted to the FAC role, which was not uncommon by then. Unfortunately, the pilot's listing of service received was incomplete.