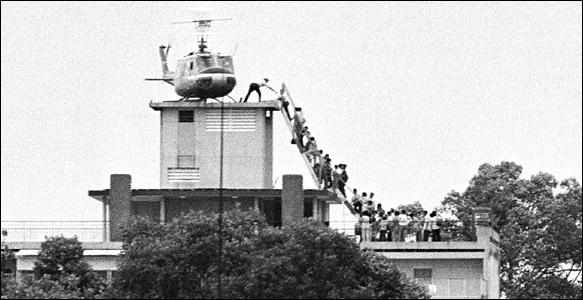 40 years ago today, on 29 April 1975 Hubert Van Es shot this iconic photograph, that instantly became a symbol of the fall of Saigon. It shows high ranking South Vietnamese citizens (including Gen. Tran Van Don and secret police chief Tran Kim Tuyen) boarding an Air America Huey on the roof of the "Pittman Building". This CIA-owned facility was located on 22 Ly Tu Trong, in the heart of Saigon. It was named after John Pittman, Deputy Chief of the CIA Station in Saigon. The Huey was piloted by Bob Caron and Jack "Hobo" Hunter. This was the last day of the evacuation (code name Frequent Wind) before North Vietnamese troops entered the city on April 30th.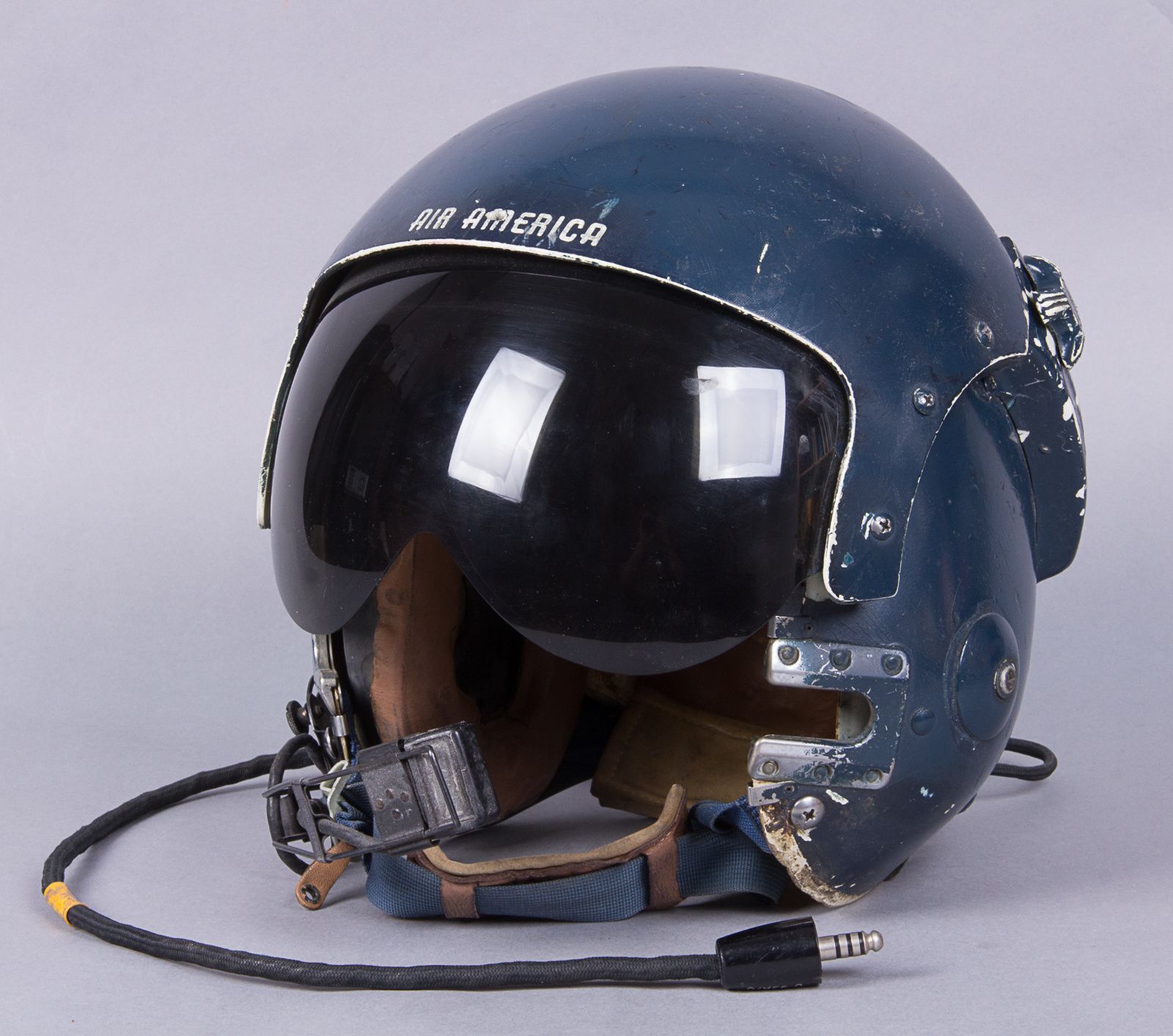 This APH-6 flight helmet in our collection was worn by another Air America Huey pilot on that fateful day. Lyle D. Genz took off from the ICCS ramp on 29 April 1975, as rockets and mortar round hit the facility.
After years of research, François managed to locate the rooftop, which was often wrongly presented as the roof of the American Embassy in Saigon (that building was destroyed in the nineties). François had been driving past the building for nearly seven years when he finally realized what is was.
As we are currently together in Vietnam, we thought it was would be cool to take the same exact snapshot, at the same date forty years later. However Saigon (now awkwardly called Ho Chi Minh City) has changed a lot since 1975. Entire blocks have been destroyed to make room for insane real estate projects, mainly shopping malls and offices buildings.
Hubert Van Es took the photo from the UPI building, which is now the Parkson shopping mall. We entered the mall and tried to get a shot at the Pittman Building, but there were no accessible windows. We managed to find another building on the same block, facing in the same direction, but another mall (the Vincom Shopping Center) was built in the park facing the Pittman Building, blocking the view.
Olivier and François shooting from the Post Office sidewalk. Note barbed wire fences in anticipation of April 30th celebrations.Courtesy of Cédric Lerat.
We had to resort to shooting the world-famous rooftop from street level. We tried to gain access to the roof of the Pittman Building, but the security guard was not very cooperative (not cooperative at all, as a matter of fact).
So here it is, in all its splendor, on 29 April 2015. The entire block will probably disappear in the next months or years and be replaced by another mall, but we are glad we were able to photograph it on the 40th anniversary of these tragic events.