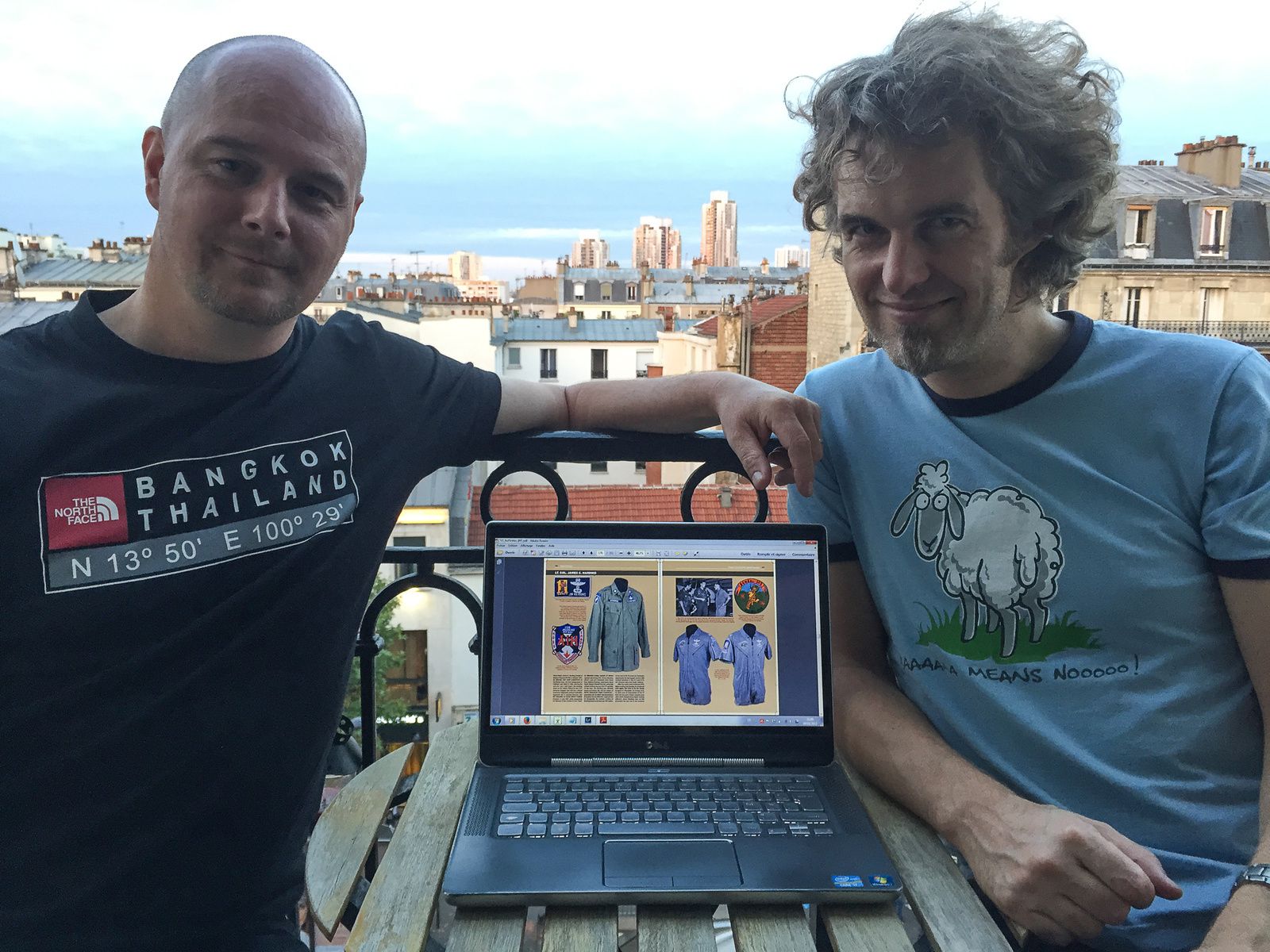 François and Olivier in Paris in August. A tiny part of the 1st SOS section of volume 2 can be seen on the laptop.
It has been a productive summer! François flew in from Bangkok and spent a few weeks in France before heading for Shanghai for new adventures. During this period we received the entire pdf of volume 2 for the layout review.
We have to say we are really excited with this new volume! It includes 1200 photos (vs 900 photos in volume 1), has more text, all packed in a much better layout. You will not be disappointed! Volume 2 deals with bases, aerial ports, airlift, air commando/special operations, Strategic Air Command (B-52s, KC-135s, U-2s, SR-71s), medical units, prisoners of war, and features an extensive section about insignia, offical and unofficial. If you liked volume 1, you will love volume 2!
Our corrections were implemented last week, and the book is off to the printers. It should be available by the end of the year. We learned the hard way not to give any release date, so we will wait until we are sure it is available.
We can already show you the cover: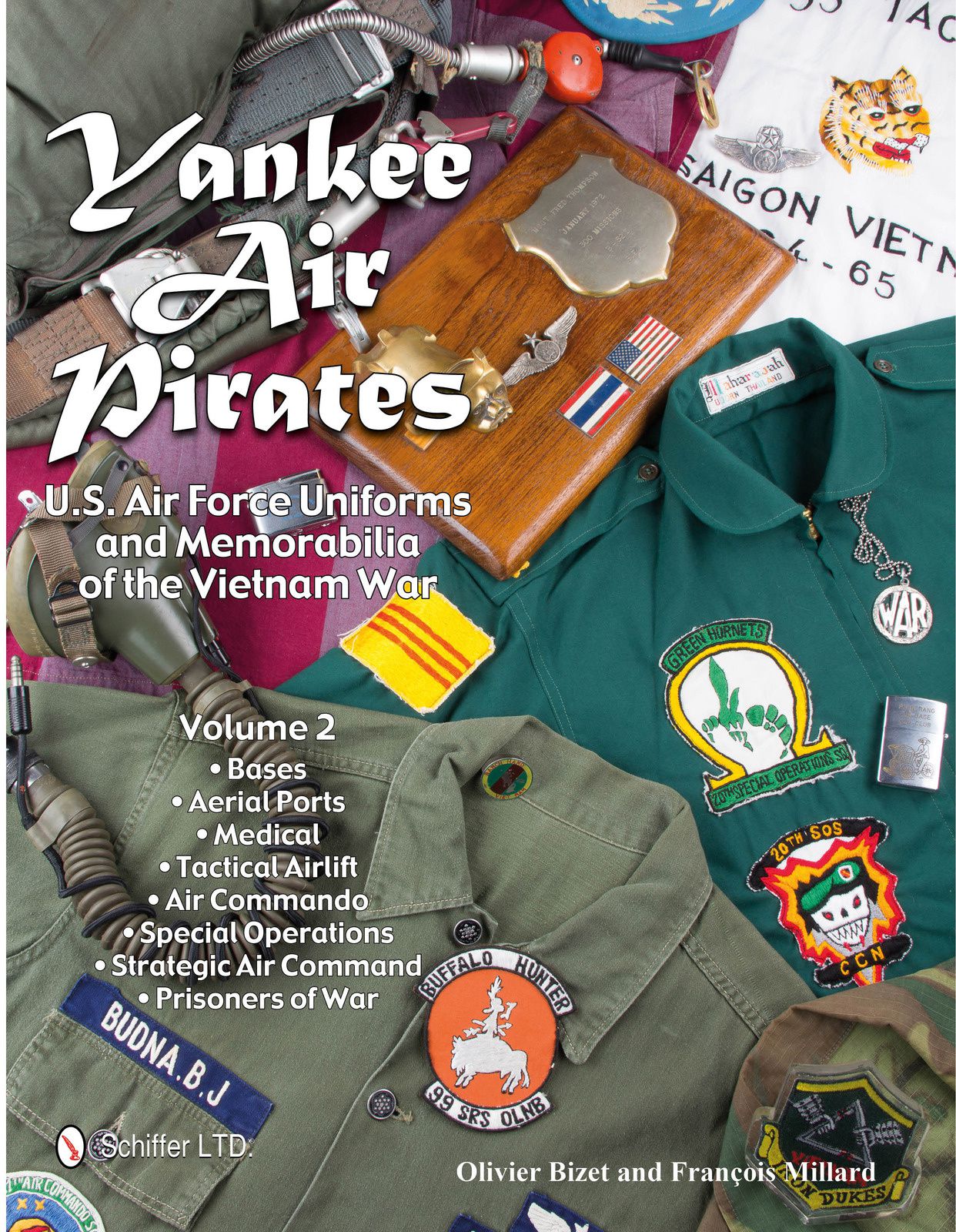 The writing of volume 3 is also almost finished. We will include an end section about flight gear, and are trying to include as much stuff as possible. We decided we would wrap the writing by November, although we are probably talking about a 2017 release for that one.
Thanks for your continued support, and stay tuned for more news!