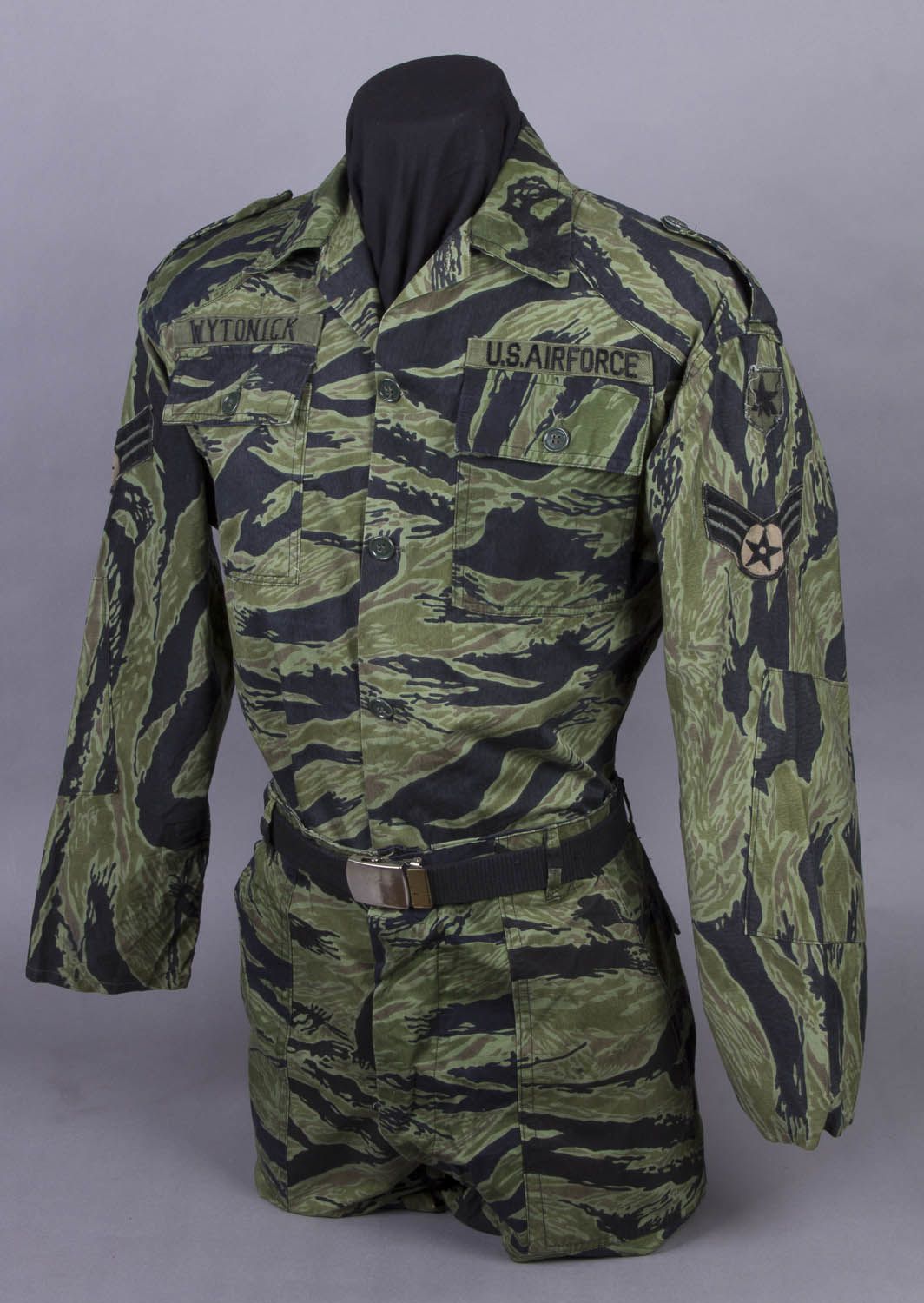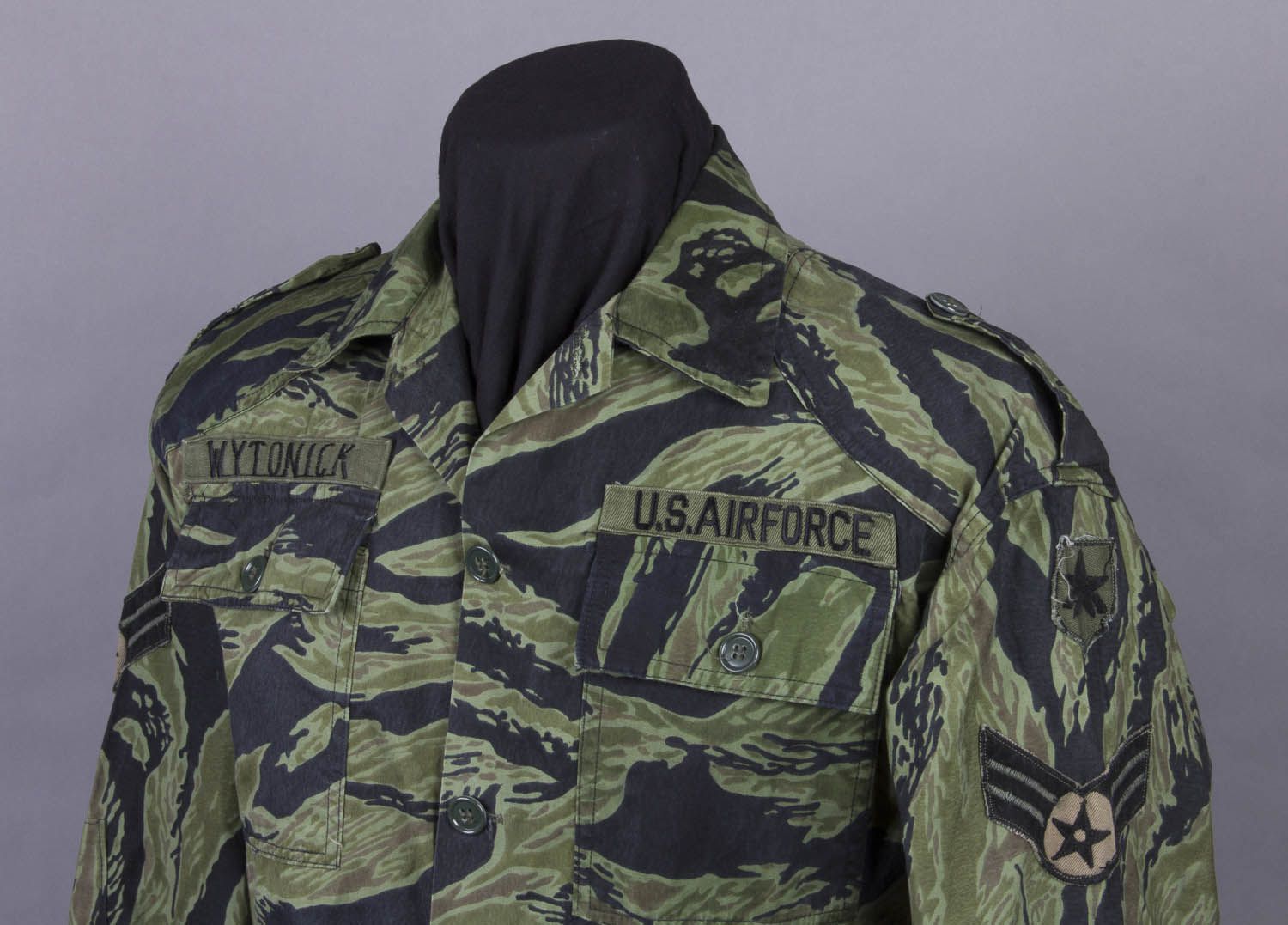 Vietnamese Marine Corps "Seawave" pattern Tiger Stripe uniform worn by Sgt. Wytonick. Note the Vietnamese QC (Military Police) patch, as worn by all SP personnel in South Vietnam. Combat Security Police personnel were allowed more personal choices for their uniforms because of their unique combat role.
These incredibly rare uniforms were acquired after we wrapped Yankee Air Pirates volume 1, and could not be included in our extensive chapter about Air/Security Police units. We feel they are worth sharing with our readers anyway.
John F. Wytonick entered basic training on 17 October 1967 in the 3332nd Basic Military Training Squadron at Amarillo AFB, Texas. On 12 December 1967 he was assigned to the 803rd Security Police Squadron at Davis-Monthan Air Force Base, Arizona. He served as a security guard on this Strategic Air Command base hosting Titan II missiles, U-2 reconnaissance aircraft and drone operations.
On 25 November 1968 he was assigned to the 823rd Combat Security Police Squadron, which was activated the previous month at England AFB. The CSPS were part of project Safeside, which created new Security Police units with greater emphasis on combat training. Once deployed to Vietnam, these units were allowed to patrol outside the wire of Air Force bases and lay ambushes. Sgt Wytonick deployed to South Vietnam in February 1969 with the squadron. He served as a grenadier (with an XM-148 40mm grenade launcher) until July 1969. His last assignment was with the 351st SPS at Whiteman AFB, Montana. He was discharged in October 1971.