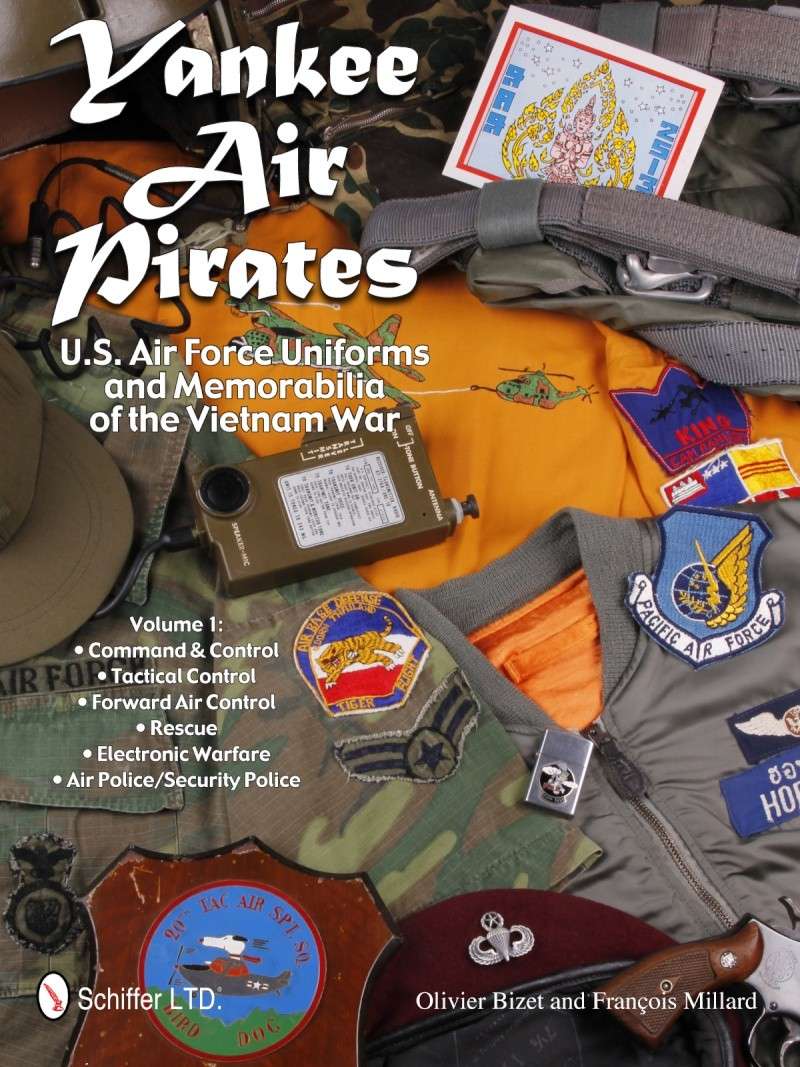 Welcome to the Yankee Air Pirates blog, owned by François Millard and Olivier Bizet, the authors of the upcoming book series from Schiffer Publishing.
Volume 1 will be released on May 28th, 2013.
You can find it on the Schiffer website: https://www.schifferbooks.com/yankee-air-pirates-u-s-air-force-uniforms-and-memorabilia-of-the-vietnam-war-vol-1-command-control-a-tactical-control-a-forward-air-control-a-rescue-a-electronic-warfare-a-air-police-security-police-5228.html
or on Amazon:
http://www.amazon.com/exec/obidos/ASIN/0764343378/
This blog is intended as a link between us and our readers. We are very interested about your feedback, as we are currently working on Volume 2!
We will also share here more information about topics related to the books: news, web-exclusive content that could not be included in the books, websites of our contributors, and much more!
Stay tuned for more updates!
Olivier Bizet & François Millard